Best SNES Emulators for PC and Online Gaming: Reviving the Super Nintendo Experience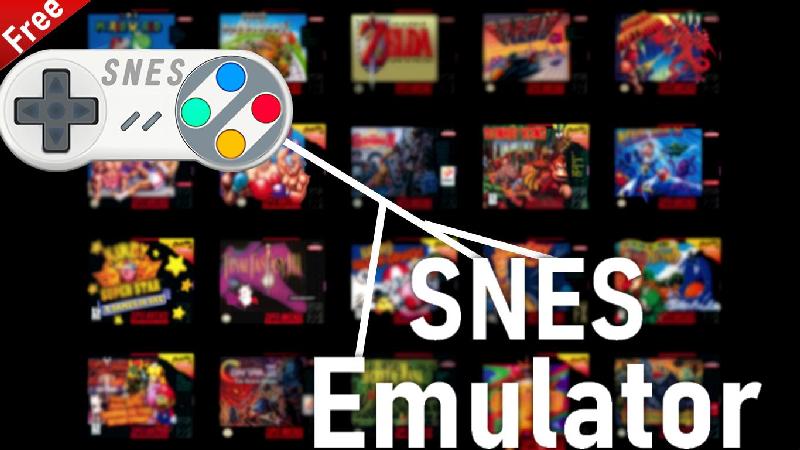 The Super Nintendo Entertainment System (SNES) holds a special place in the hearts of many gaming enthusiasts. Released in the early 1990s, the SNES introduced iconic titles and remarkable gameplay experiences. While the original console may be a relic of the past, the advent of SNES emulators has allowed gamers to relive those nostalgic moments on modern devices. In this article, we will delve into the world of SNES emulators, exploring the best options available, online alternatives, popular games, and their compatibility with PC platforms.
Understanding SNES Emulators
SNES emulators are software applications designed to replicate the hardware and software environment of the Super Nintendo console. They enable gamers to play SNES games on various devices such as computers, smartphones, and even gaming consoles. These emulators mimic the original system's architecture, allowing users to experience the games as they were intended.
Choosing the Best SNES Emulator
When it comes to selecting the best SNES emulator, several options stand out due to their performance, compatibility, and user-friendly interfaces. Some notable names in the SNES emulation scene include ZSNES, Snes9x, and Higan. Each emulator has its unique features, and the choice ultimately depends on the user's preferences and requirements.
SNES Emulators for PC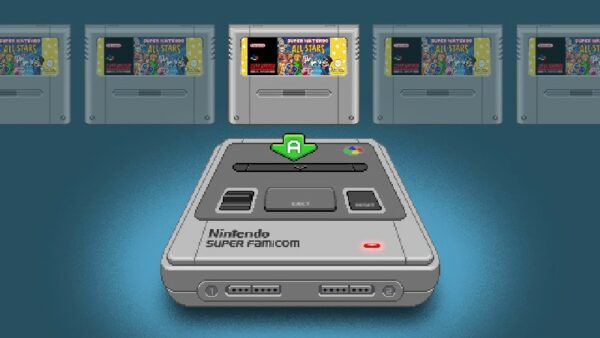 When it comes to playing SNES games on a PC, several emulator options cater to different user preferences. ZSNES, known for its simplicity and low system requirements, remains a popular choice among PC users. Snes9x and Higan also offer robust features and compatibility with various operating systems, providing a seamless experience for PC gamers.
SNES Emulators for Windows
1. Snes9X v1.53
The best SNES emulator for Windows. Features anti-aliasing, save, and the ability to take screenshots. A lot of settings.
SNES Emulators for Android
1. Snes9X EX v1.5.26
An excellent SNES emulator for Android v2.3 and above (for ARMv6, ARMv7 and x86 devices).
2. Snes9x EX+ v1.5.26
Has a more accurate emulation than its predecessor, but requires twice the power of your device.
3. SNesoid v2.2.4
Lots of settings and the ability to play online via Bluetooth or Wi-Fi.
SNES Emulators for iOS
1. sNes4iphone v6.1.3
Port of PocketSNES, an SNES emulator for iOS devices
Exploring SNES Emulator Online
For those who prefer convenience and accessibility, SNES emulator online platforms offer a hassle-free way to enjoy Super Nintendo games. These web-based emulators eliminate the need for installation, enabling users to play directly through their web browsers. SNESbox, SNESfun, and RetroGames.cc are among the popular online SNES emulator options that provide a vast library of games without the need for downloading ROMs.
Snes9x
Snes9x is a portable, free Super Nintendo Entertainment System (SNES) emulator. It allows you to play most games created for the SNES and Super Famicom Nintendo game consoles on your computer.
Snes9x is the result of three years of hacking, programming and debugging. Snes9x is written in C++ programming language, with three kernels of CPU assembly language emulation for Windows and Linux systems.
The emulator lets you remember Mario and his friends, it recreates the console in all its beauty. Snes9x supports running roms directly from ZIP archives. Just like on the original SNES, you can save the game to return to it later, change game settings, and most importantly, communicate with other users over the Internet. Snes9x has a built-in "Super Eagle" filter that improves graphics. It takes the usual blocky images, recompresses and smooths them out, so games look more modern. In part, this looks good in Super Mario World, you can even increase the depth and resolution of the character graphics without losing the original charm of the game. However, this can be a disadvantage for those looking for as close to the original picture as possible.
Download from the official website:
http://snes9x.ipherswipsite.com/
ZSNES
ZSNES is a SNES emulator for Windows. There are also versions for other popular platforms such as Linux, Mac OS X, FreeBSD, Microsoft Xbox and DOS. This free application will come in handy if you want to play classic games that were on the old Super Nintendo (SNES) game console. The emulator has a lot of features, including speed settings, rewind function, scaling the picture, multiplayer play via TCP/IP connection, support for saving, recording clips and more.
The program interface is quite handy. There is an intuitive menu that contains all the necessary items. Thanks to the simple interface of ZSNES, it is not difficult to launch the rum and start playing. You can adjust the operation of the devices, graphics and sound options. However, as for the disadvantages of the interface, it is overly complex control keys editor.
In comparison with counterparts this emulator loses in accuracy imitation SNES console. The developers' focus on high performance is to blame. Because of this there can be problems with sound in some games or even crashes. Also emulators of some co-processors (actually placed inside cartridges) do not work correctly, so occasionally there are games which are played at high speed.
It is worth noting that the authors are quite friendly to competitors, and if ZSNES does not work on your machine, they recommend using other SNES emulators, such as Snes9x, SnesGT, higan.
Download from the official site:
http://zsnes.ipherswipsite.com/
SnesGT
SNESGT is a Super Nintendo emulator for Windows systems. It is designed so that you can remember and replay your favorite SNES games.
SnesGT provides a high-quality emulation of the Super Nintendo console. The picture quality is at a decent level, there is no frame skipping or any artifacts. Games are played with no problems.
Emulator supports windowed and full-screen modes of operation. You can set up automatic startup of the emulator in full screen mode by adding -f flag in the properties of the program shortcut.
Download from the official site:
http://gigo.retrogames.com/
Rediscovering SNES Emulator Games
The SNES boasts an extensive catalog of beloved games that have stood the test of time. SNES emulators provide a gateway to revisit these classics or discover hidden gems. From iconic titles like Super Mario World, The Legend of Zelda: A Link to the Past, and Chrono Trigger to lesser-known gems like EarthBound and Secret of Mana, the world of SNES emulator games offers endless hours of entertainment.
Conclusion
Thanks to SNES emulators, the Super Nintendo experience can be enjoyed by a new generation of gamers. Whether you opt for the best SNES emulator for PC, explore the diverse library of SNES emulator games, or enjoy the convenience of online platforms, these emulators provide a gateway to relive the golden age of gaming.
Embrace the nostalgia, embark on memorable adventures, and let the SNES emulators transport you back to a time when gaming was a magical journey.