Discover the delightful world of Kirby's Dream Course, the unique golfing game that combines elements of mini-golf and Kirby's charming universe. We'll explore how to play Kirby's Dream Course online using a browser-based SNES emulator. We'll provide a review of the game, tips for speedrunning, insights into the manual and game controls, and even uncover cheats and cheat codes. Get ready to swing into action with Kirby and enjoy the captivating music, stunning wallpapers, and exciting ROM download options.
Kirby's Dream Course – Playing Online with Console Emulators
With the help of browser-based SNES emulators, players can easily enjoy Kirby's Dream Course online. By accessing reputable websites that host SNES emulators, you can play this nostalgic game directly in your browser, without the need for additional downloads or installations.
Review of Kirby's Dream Course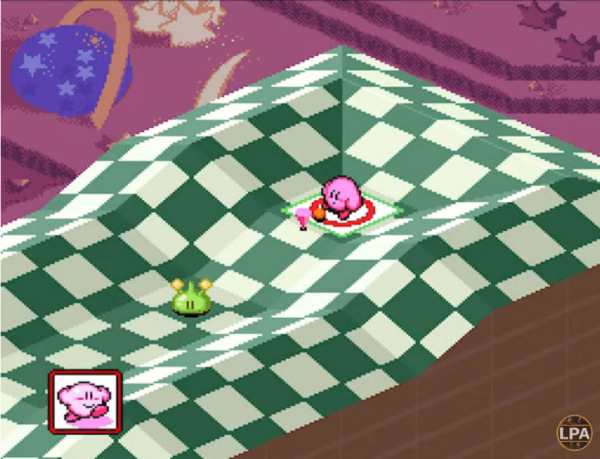 Kirby's Dream Course offers a fresh and inventive take on the classic game of golf. This charming and colorful title features unique courses filled with obstacles and enemies, adding a touch of Kirby's signature gameplay. With its clever level design, smooth controls, and addictive gameplay, Kirby's Dream Course provides hours of fun and challenges for players of all skill levels.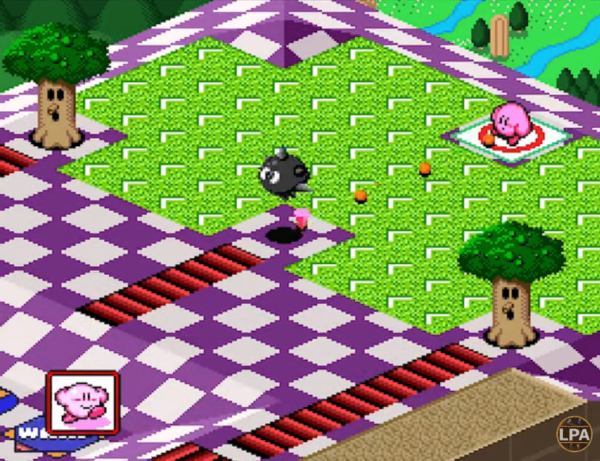 Mastering Game Controls and Keyboard Mapping: To excel at Kirby's Dream Course, it's crucial to familiarize yourself with the game controls and customize the keyboard mapping on your SNES emulator. Precision and timing are key in controlling Kirby's shots and navigating the courses effectively. With practice, you'll be able to make strategic shots and complete levels with finesse.
Unleash the Fun with Cheats and Cheat Codes: Kirby's Dream Course offers various cheats and cheat codes that can enhance your gaming experience. Unlocking special abilities, gaining power-ups, or even changing the game's physics can add an extra layer of excitement to your playthrough. Experiment with different cheats to uncover hidden secrets and maximize your enjoyment.
D0A9-4F6D Start with 5 lives
D1A9-4F6D Start with 7 lives
D6A9-4F6D Start with 9 lives
DFAD-1F0D Start with 1 strawberry
D4AD-1F0D Start with 2 strawberries
D7AD-1F0D Start with 3 strawberries
82CF-4D6E Infinite strawberries
82CD-4D0E Don't ever gain any straberries
82E2-4DD4 Don't lose a life from falling out of bounds
Immerse Yourself in the Captivating Music and Soundtrack: One of the highlights of Kirby's Dream Course is its delightful music and soundtrack. The charming melodies and upbeat tunes perfectly complement the game's whimsical atmosphere. Immerse yourself in the captivating sounds of Dream Land as you navigate the courses and enjoy Kirby's adventures.
Explore Stunning Wallpapers and Images: For fans looking to personalize their devices, Kirby's Dream Course offers stunning wallpapers and images. Online communities and fan sites often share high-quality artwork and screenshots, allowing players to adorn their screens with Kirby's vibrant world. Let Kirby's joyful spirit brighten up your desktop or mobile background.
Download ROMs for Free
To embark on your Kirby's Dream Course journey, you'll need to download the game's ROM file. Numerous websites offer free and legal ROM downloads, providing access to a vast collection of classic games. Remember to download ROMs from trusted sources to ensure a safe and enjoyable gaming experience.
Kirby's Dream Course is a delightful and unique addition to the SNES library. With the help of SNES emulators, players can easily experience this charming golfing adventure online. Explore the game's review, master the controls, uncover cheats, and indulge in the captivating music and stunning visuals. Get ready to tee off with Kirby and immerse yourself in the joyous world of Dream Land.
Kirby's Dream Course Full Walkthrough Gameplay
FAQ About The Kirby's Dream Course Game On SNES Emulator