Lufia II: Rise of the Sinistrals, a beloved classic RPG, continues to captivate gamers with its immersive storyline and engaging gameplay. Thanks to advancements in technology, you can now embark on this nostalgic adventure online, playing it on a Super Nintendo (SNES) emulator directly in your browser. We'll explore how to play Lufia II online using console emulators, discover the US English version, learn about game controls, uncover cheat codes, appreciate the enchanting music and stunning visuals, and even find wallpapers and images to adorn your devices. Let's delve into the world of Lufia II!
Playing Lufia II: Rise of the Sinistrals Online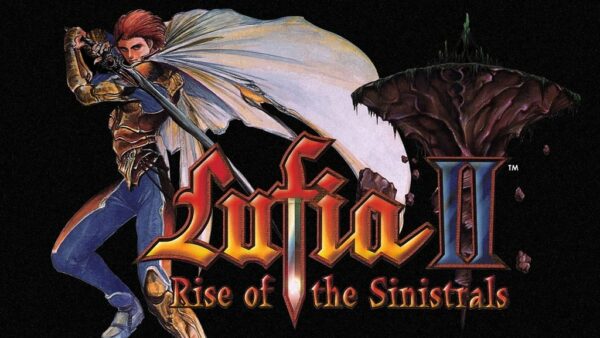 With the power of console emulators, playing Lufia II online has become a reality. Emulators such as ZSNES and Snes9x enable you to enjoy this classic RPG directly in your web browser. Simply find a reliable emulator, load the game ROM, and embark on your heroic journey in the land of Alekia.
Console Emulator Review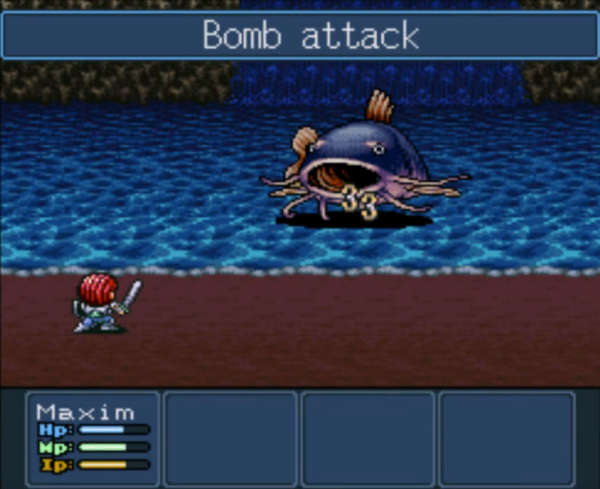 When it comes to playing Lufia II on an emulator, there are various options available. ZSNES and Snes9x are highly recommended for their compatibility and performance. These emulators faithfully recreate the SNES gaming experience, offering features like save states and fast-forwarding. With these emulators, you can fully immerse yourself in the world of Lufia II.
Mastering Game Controls: To fully enjoy Lufia II, it's crucial to familiarize yourself with the game controls. While the original SNES version utilized a gamepad, playing online with emulators allows you to customize controls to your preference. Emulators offer options for keyboard controls, ensuring a seamless and intuitive gameplay experience.
Unveiling Cheat Codes: Lufia II has an array of cheat codes that can enhance your gaming experience. Whether you want to unlock powerful weapons, gain additional experience points, or reveal hidden secrets, cheat codes add an extra layer of fun and exploration to the game. Experiment with different codes to discover new facets of Lufia II's world.
4DB4-D401 Move around caves and world map quicker (except when leaving 
a vehicle--for example, the boat)
8236-0F34 Infinite hit points
823A-0FC4 Infinite magic points in battle mode
DDB8-6FD9 No HP lost when walking over swamp ground
D0B8-6FD9 More HP lost when walking over swamp ground
DF30-A718 Cheap bombs--1 gold each
DF3C-0D18 Cheap smokeballs--1 gold each
6D8F-0DC4 Immune to all petrifying effects (stone, poison, confused, etc.)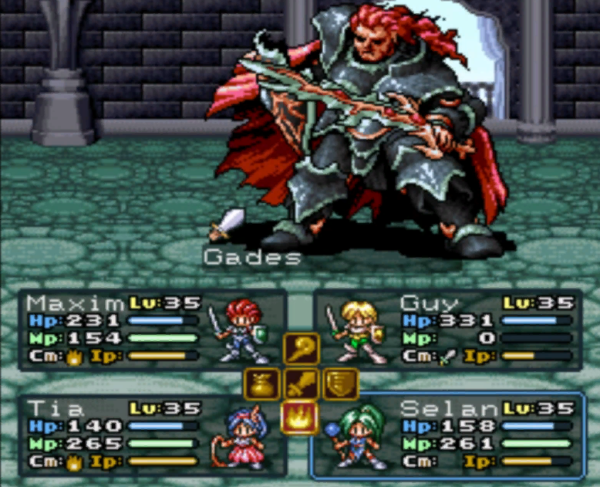 Enchanting Music and Soundtrack: Lufia II's music and soundtrack are legendary, composed by Yasunori Shiono. Immerse yourself in the enchanting melodies that accompany your adventure. The beautiful compositions capture the essence of each moment, evoking emotions and enhancing your gameplay experience.
Wallpapers and Images: Lufia II features stunning pixel art and memorable character designs. From epic battles to breathtaking landscapes, the visuals of Lufia II are awe-inspiring. You can find wallpapers and images online to personalize your desktop or mobile devices, allowing you to carry a piece of Lufia II's world with you.
ROM Download and Free ROMs Games
To play Lufia II online, you'll need to download the game's ROM file. ROMs are digital copies of game cartridges that can be played on emulators. Many reputable websites offer a variety of ROMs, including Lufia II. Ensure you obtain ROMs from legitimate sources and respect copyright laws. Remember, supporting game developers by purchasing official copies of the game is always encouraged.
Lufia II: Rise of the Sinistrals Full Walkthrough Gameplay
FAQ About The Lufia II: Rise of the Sinistrals Game On SNES Emulator